What You Can Expect From Us
Our Service
Our goal is to provide our clients with the best weekly pool service, period. We understand that this not only requires good technical skills and knowledge, but also requires excellent communication, consistency, and professionalism.
Our People
Pool Ninja is not only known by what we do but WHO we have doing it.  We know that our service is only as good as the team members providing it.  We not only hire great technicians but rockstar PEOPLE.
Our Process
Our team follows our own process of pool care.  We call this process the BFF method of pool care.  Balance, Flow, and Filtration (BFF) are the cornerstones of proper pool care.  We believe most water related challenges can be resolved by evaluating each of these factors.
Our Promise
The Pool Peace Promise is our promise to customers. "Pool Peace" is the  feeling a customer has when they know that their pool is in good hands.  Customers with Pool Peace enjoy an increase in pool ownership satisfaction and poolside memories!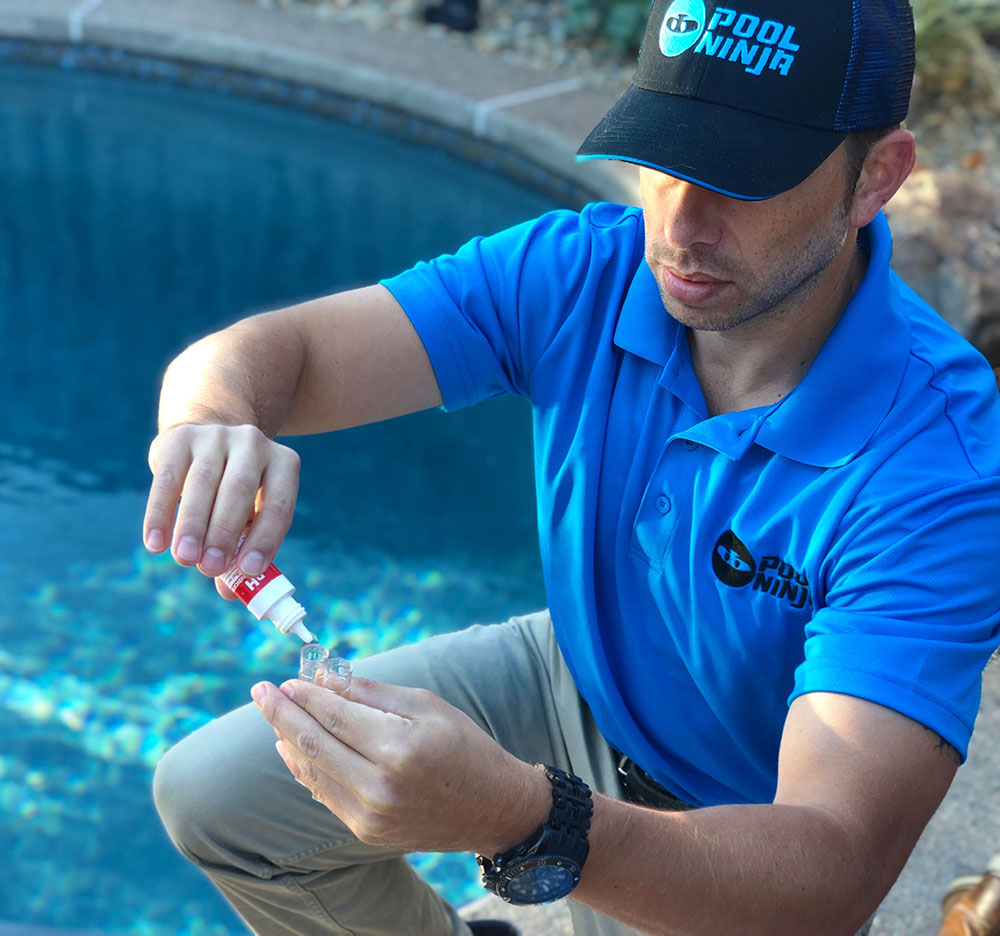 Weekly Residential Pool & Spa Service
We know that your pool is more than an investment into your home.  Your pool is an investment into your life. It's your very own private getaway. A place where you can relax, have fun, and enjoy the company of your friends and family.  At Pool Ninja, we want to keep those great memories flowing by taking the dirty work off your hands.
As a Pool Ninja customer, you can count on us to be at your pool on schedule, in uniform, every time.  All of our technicians follow our Pool Ninja BFF method of pool care and with an emailed service notification after each stop, you'll always know we were there.
Weekly Pool Service Options
Water testing and balancing
Empty baskets and inspect equipment
Brushing of pool walls
Netting of debris
One-Time Pool Service Options
Filter cleaning
One-time leaf vacuum of pool bottom
One-time dirt vacuum of pool bottom
One-time netting of debris
Pool School

"We have had multiple pool service companies over the last couple of years and were not looking forward to switching again.  We have had bad luck with unreliable, uncommunicative, and unprofessional service providers.  We switched to Pool Ninja and it's been a much different experience"
"I can't say enough about the relief I feel knowing that have a reliable pool company. "
(916) 883-2525
Have questions or ready to start service?